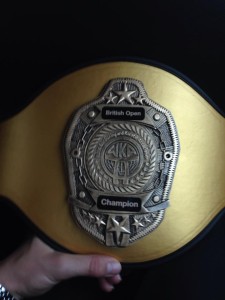 It's been a busy couple of weeks at the Crawley Martial Arts Academy.
On the adult side of things Paulo and Ruth have both fought locally and abroad while we've also had teams fly to Glasgow and West to Hearne Bay for a fight night.
Locally we've been working with the Ultra White Collar Boxers who raising money for cancer research and then the kids have been all over the place.
Fighting at the Junior Championships in Stoke. Bournemouth and even travelling to Seville in Spain where they did fantastic getting a mixed bag of wins and losses (and yes we're biased but we think the judges were too).
The kids fighting — made up of Brad, Harvey, Yai, Ethan and Linstead — have all be on fire recently. Super busy and training their hearts out in our Kids and Junior Muay Thai classes in Manor Royal.
While brother and sister — Gavin and Jodi — have been competing with the other Juniors and on the back of it they've been training super-hard. They both have amazing attitudes toward training, super polite and listen, listen listen!
With the summer approaching and holidays coming up — we're still hard at it at the gym.
With two more trips to Italy on the cards, a trip to France and plenty of domestic competitions locally for both the adults and the kids.
If you're looking  to get started (or have your child get started) and learn the art of Muay Thai (for self-defence, for confidence, for fitness or to compete) you can get in touch with the team on 01293 552 511 or enter your name and telephone number in the enquiry box on this website and we'll be in touch.