Join in January and Get Your First Month's Training Free*
If getting fit and losing weight is your New Year's resolution, our January Special Offer is the perfect way to kick start 2014. It's all too easy to put off the important things in life until tomorrow, next week or next month.
We've decided to make your life easier so when you join our gym in January your first month is 100% free and you won't pay a penny until February.
What We Do…
Our unique training burns LOTS of calories

Provides a full-body workout

Is fun, enjoyable and you'll feel yourself getting fitter and stronger!
For almost twenty years we've been helping people get in fighting shape using a combination of intense cardiovascular exercise with strength and conditioning exercises that have gotten our clients and members in the best shapes of their lives, ever.
With a background in the mixed martial arts (Muay Thai or Thaiboxing in particular) we've taken and adapted the same exercises our elite athletes use to help our clients and members achieve their fitness goals.
While we have a growing stable of fighters the majority of our gym members and personal training clients train because they have never experienced a workout like this — one that's fun, interesting and actually gets results.
Above: Taking a Sussex Football Team through pre-season fitness training
Who's It For…?
Never done a days training?  No problem, we'll work at your pace and build your fitness

For all ages, we have members who started training in their 40's and 50's

Need a tailored approach?  We provide personal training and classes
Open 7 days a week we have clients and members who train for lots of reasons… from getting fit to go on holiday, to lose weight, tone up… so they can have a cheat meal at the weekends and go crazy… or just because they enjoy training and love the feeling of satisfaction that comes from a good workout.
We have members of all ages from children through to members in their fifties, from working mums and busy professionals.  From men and women who are looking for a new form of exercise through to people who've never done a days training in their lives.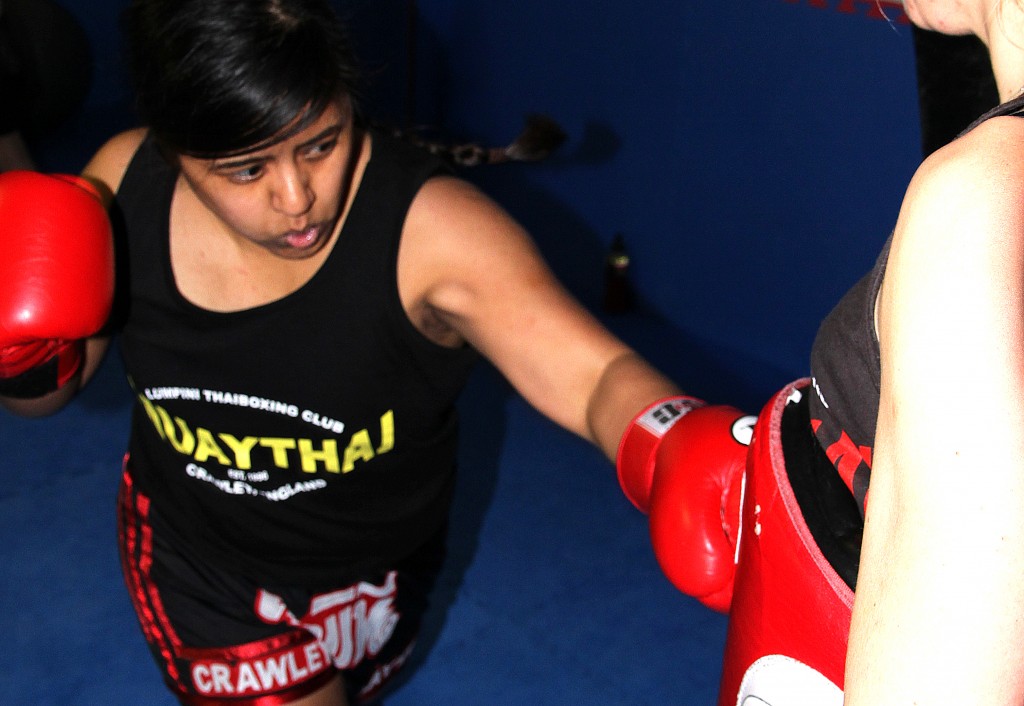 Above: Ladies only – non-contact Thaiboxing classes
Find Out More
Getting started is the biggest stumbling block so our January Special Offer means you can start your training today — train for free in January — and not pay a penny until February. . .
To find out more enter you name and telephone number into the box below.  We've give you a call to run through our training timetable and the best way to get started.
* Offer only valid until 31st January 2014 to new members only