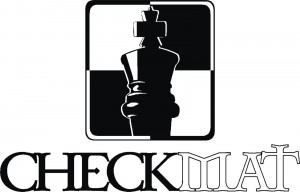 Checkmat BJJ was established in 2008 by brothers Leo and Ricardo Vieira (9x World Champion) who hit the ground running by quickly stacking up medals at some of the worlds most prestigious Brazilian Jiu Jitsu competitions.
With a many top caliber competitors including Marcus Almeida 'Buchecha' (the current heavyweight and absolute champion), Rodrigo Cavaca, Antonia Carlos Junior (#1 fighter to watch in 2011), Lucas Leite and UFC Heavyweight champion Cane Velasquez.
Our Lineage
Our Brazilian Jiu Jitsu instructor is Keith McKenzie was awarded his Black Belt after winning the European Championships two years running by his instructor, Marco Canya.  Marco — originally from Brazil and currently teaching in London — received his Black Belt from Ricardo Vieria in 2008 and is one of the Checkmat teams first Jiu Jitsu Black Belts.
Alliance > Brasa > Checkmat
Mitsuyo Maeda > Carlos Gracie > Helio Gracie > Rolls Gracie > Romero Cavalcanti > Ricardo Vieira > Marco Canya > Keith McKenzie
During the week our classes are taught by Keith who regularly invites Canya to our Crawley based gym to teach seminars as well bringing the Crawley team to London to train and compete with other members of the UK's Checkmat Team.
Winning the Europeans
A clip of our instructor Keith McKenzie winning with a choke at the Europeans in 2010:
The Best BJJ Team in the World?
Start Training with the Checkmat BJJ Team in Crawley
To find out more about training with the Checkmat Team in Crawley, call us on 01293 552 511 and we can help you get started or enter your name and telephone number in the enquiry box on this page.
Our gym is open 7 days a week and fully matted for both striking and Brazilian Jiu Jitsu training.
Our timetable is always expanding and we offer both Gi and No-Gi classes and — if competition is your thing — the team regularly competes.  We currently have a growing number of senior belts from Brown all the way through to White and run beginners classes to help people get started.
See you on the mats!